How to help Grape



You can help GRAPE earn money every time you use a search engine by using www.goodsearch.com . Just type in Grape as the organization and start searching!

Another great way to help GRAPE earn money is to register your Genaurdi's card. That way every time you shop you will be helping a rescue dog in need. Click on the e-script link to get started www.eScrip.com All proceeds will benefit the Goldens in GRAPE rescue.



DOGS ARE GRATEFUL...



but even more so the rescued dog who is offered a second chance at a forever home... this is the sole reason that the Golden Retriever Adoption Placement & Education (GRAPE) was created and moves forward with a loyal network of volunteers that tirelessly struggle to find the perfect home for dogs that no longer enjoy the pleasure of contentment in a permanant, loving environment.

GRAPE was founded in 2001 and has since placed many dogs in forever homes... we continue on this mission and we thank everyone who continue to support the rescue dog...!

GRAPE receives a percentage of your purchase from any of the Ads on our Home page.

We are located in Suburbs of Philadelphia in Springfield Pennsylvania. We accept dogs from all over the country!



We are a non-profit 501c3 organization- all donations are tax-deductable

.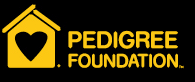 GRAPE • PO Box 124 • Springfield, PA 19064 • E-Mail: info@graperescue.com

© 2014 Golden Retriever Adoption Placement & Education | Philadelphia / Delaware Web Design & Hosting